ABOUT YUNGUILLA RESERVE
| | |
| --- | --- |
| Province: | Azuay |
| Nearby community: | Valle de Yunguilla |
| Limites: | ciudad de Cuenca, vía Girón - Pasaje |
| Creation date: | 1998 |
| Area: | 481 acres |
| Temperature: | 20 - 25 ºC |
| Ecosystem: | subtropical |
| Climate: | dry, low levels of humidity and precipitation. |
| Altitudinal range: | 1600 - 2000 msnm |
The Yunguilla reserve was created with the purpose of protecting the last remaining habitat of the Pale-headed Brushfinch (Atlapetes pallidiceps), a bird which for more than two decades was considered to be extinct. In 1998 a population of this bird was located by Niels Krabbe. Since then, and thanks to an active program to protect the bird population, the nesting pairs have more than doubled.
HOW TO GET THERE
The Reserve is located two hours west of the city of Cuenca on the Girón - Santa Isabel - Pasaje highway. Arrive at the town La Union, take the detour next to the first gas station on the right side that goes to the center of town. Continue that road until you pass a small bridge, and 300 meters ahead you will find the signs that will take you to the Yunguilla Reserve.
The hours of service for the visit of trails is from 07h00 to 15h30.
NOTE: The animals in the reserves must be fed ONLY by the persons in charge.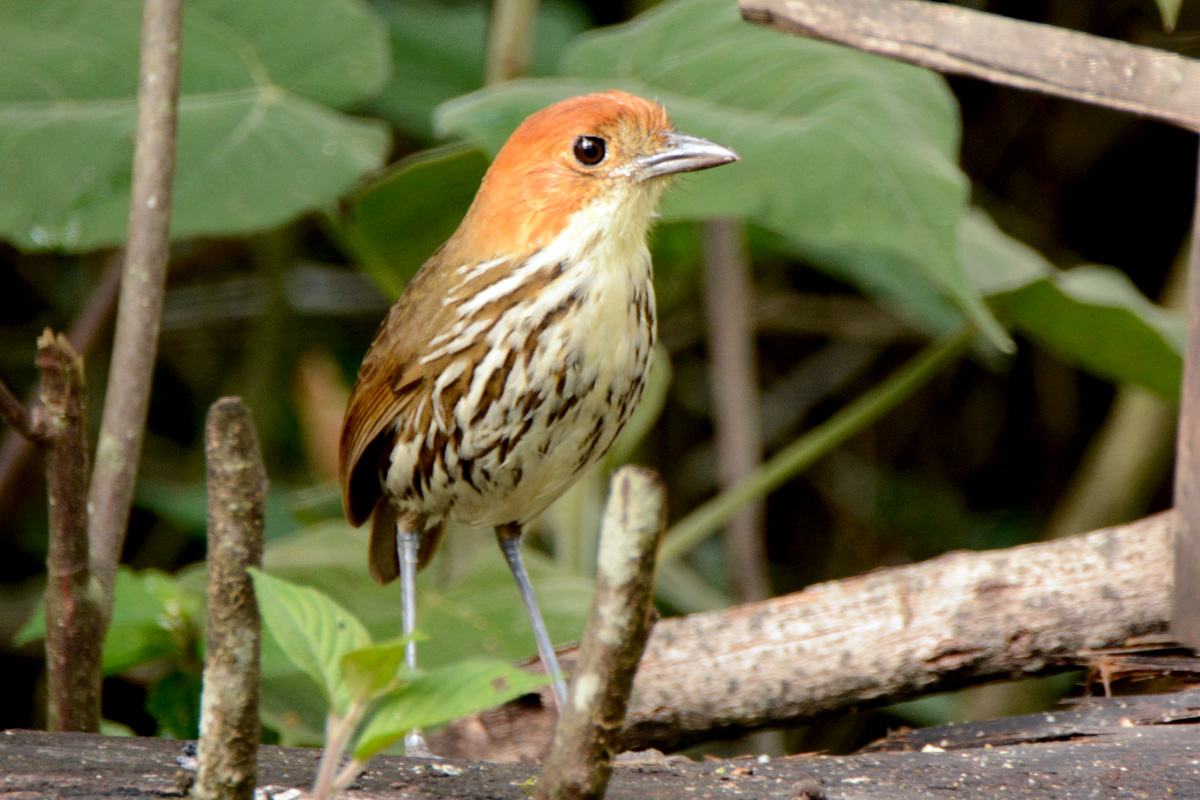 Chesnut-crowned Antpitta
© Byron Puglla
BIOLOGICAL IMPORTANCE
Within the reserve we can find a wide variety of birds such as: the Cabecorálido Matorralero, the Negriblanca Tanager (threatened species, migrant from the Amazon, which usually nests in the lower part of the reserve), the Buhito Frentiantenado, a pair of Black-and-Brown Eagles , the Blue Seedbed, the Pacific Elenita, the Cachetiliniado Colaespina, a subspecies of Amazilia Hummingbird (Amazilia amazilia azuay), and Rainbow Frentiestrella (Coeligena iris hesperus) endemic to the plateau of Cajas that regularly visits the reserve.
In addition, the discovery of two species of amphibians not yet described of the genus Gastrotheca and Pristimantis has been made.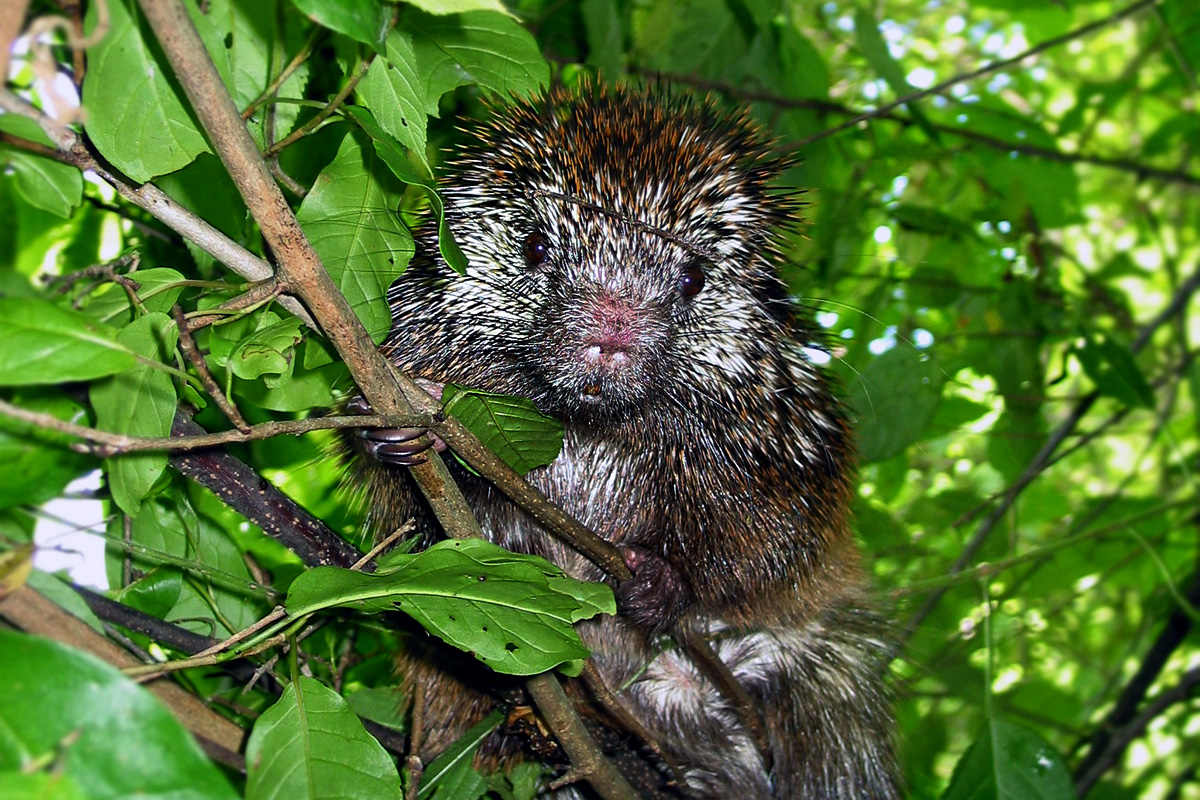 Brazilian porcupine
© Aldo Sornoza
PLACES OF INTEREST
Services
It is possible to observe the Cabecorálido Matorralero in the feeders of the reserve, and after walking 15 minutes on a path of low difficulty.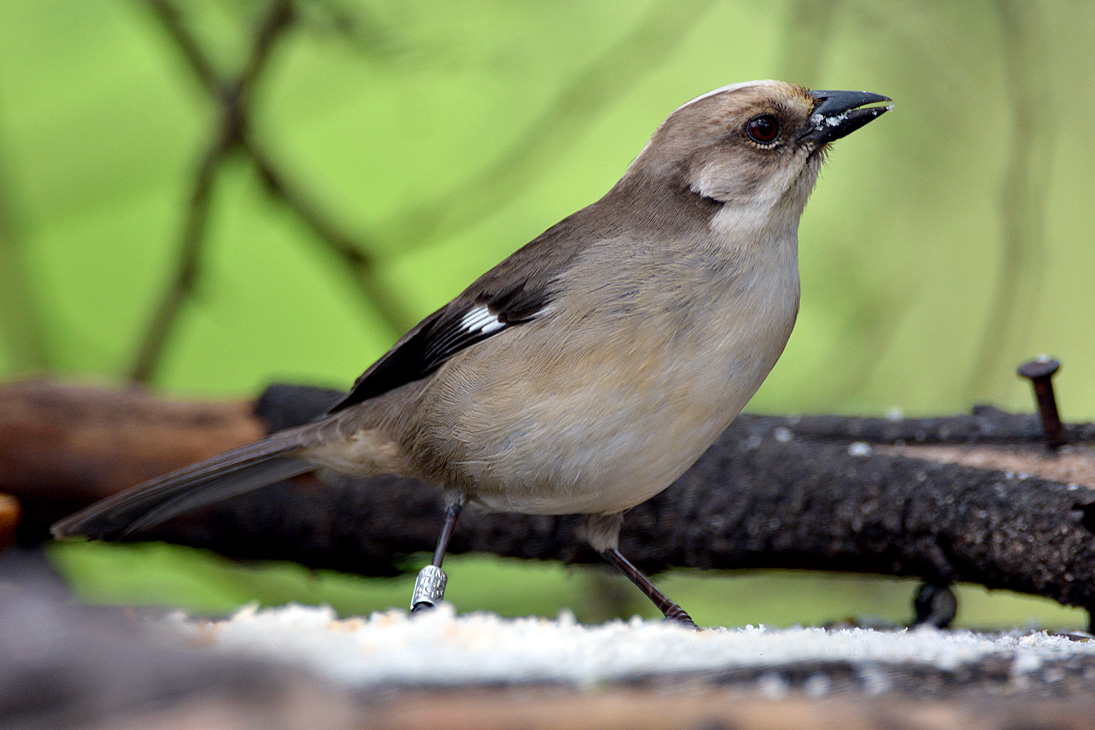 Pale-headed Brushfinch
© Byron Puglla
OTHER IMPORTANT ASPECTS
The expedition that helped find the Pale-headed Brush Finch was funded by the American Bird Conservancy and planned with the help of the Birdlife partner, CECIA (now Aves y Conservación).
This species prefers shrubby slopes with few trees and with the presence of bamboo. In the dry season it moves towards patches of humid forest, looking for water and shade. It has been sought in other areas of the valley, with favorable conditions, but it has been in vain. The small but growing population of this species in Yunguilla is the only one that still survives.